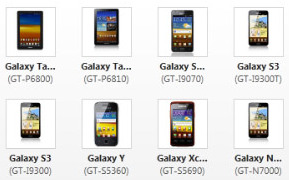 The announcement of the next Galaxy is just a week away, but Samsung has already added the device to its Kies database under the name Galaxy S3.
Previous rumors had it that Samsung won't be calling their next flagship Galaxy S III at all, but this suggests the Koreans will merely be switching to Arabic numerals.
There are two model numbers in the Kies database – I9300 and I9300T. The latter is probably reserved for a CDMA, LTE or a carrier-bound version of the upcoming smartphone.
Anyway, May 3 is close, so we won't have to wait long to know the truth