The rumored SGH-T699 full-QWERTY smartphone from Samsung has just been spotted in the wild.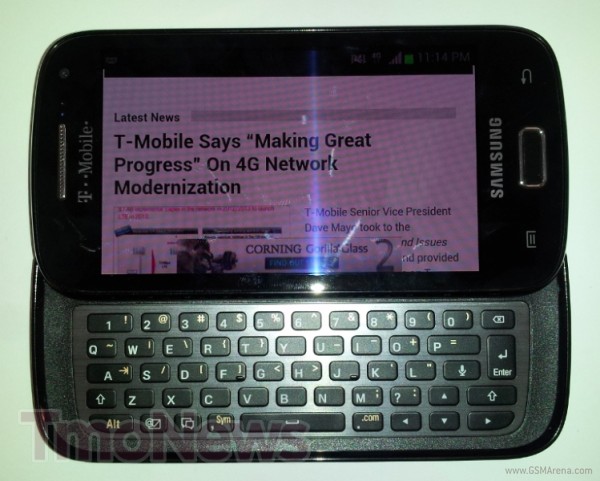 Little is known about the device save for the fact that it has a 5 MP shooter on the back, a front-facing camera, and a LED notification light. Android 4.0.4 powered by a Snapdragon S3 or S4 processor round out all the details we have thus far.
No word on pricing or availability yet, but it's a good sign there's a working prototype up and about, at least judging by the picture.