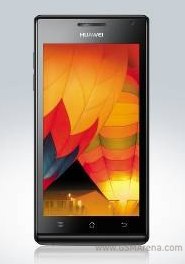 Huawei used the start of the Mobile Asia Expo to announce the two latest additions to its lineup of Android smartphones. The Huawei Ascend P1 TD-SCDMA and Ascend P1 2600mAh are modified versions of the international P1 heading for China with a different 3G radio and a larger battery.
As the name suggests, the Huawei Ascend P1 TD-SCDMA swaps the WCDMA connectivity for the TD-SCDMA 3G radio, which is better suited to the third generation networks in China. The smartphone will go on sale in China by the end of June.
The Huawei Ascend P1 2600 mAh XL (or simply Ascend P1 XL) slaps a huge battery to the slender figure of the P1. Huawei chose not to reveal the dimensions of the new smartphone, but we guess the extra capacity added a millimeter or two.
We guess we'll have to wait until Q3 when the Ascend P1 XL will be available for sale in China to find out.
Huawei also confirmed that it will be launching the Ascend D1 in China in the near future, with other markets to follow shortly after. The market release of the quad-core Ascend D quad is only said to happen in the second half of the year though. We are still in the dark regarding the availability of the quad-core MediPad 10 FHD tablet with 1080p screen, which will also be exhibited at the Mobile Asia Expo