Android users have become power-hungry - dual-core processors no longer cut it. If you're among that crowd, this next rumor should give you a twitch of excitement - an HTC One XXL with two extra cores than the XL, better graphics and more RAM.
A couple of leaked screenshots show some of the specs of this purported beast - a 4.7" 720p screen, 8MP main and 1.8MP secondary cameras and a codename, "Closurexxl".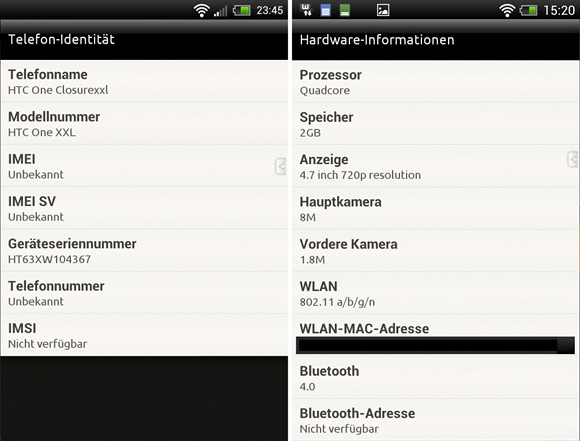 The chipset specs of the One XXL are more interesting though - a quad-core processor (reportedly a Snapdragon S4 with Krait cores), 2GB of RAM and an Adreno 320 GPU plus LTE connectivity.
One chipset matches the description - the Qualcomm APQ8064. There's an old rumor of the HTC Zetawith that chipset and roughly similar specs, but that's from before the HTC One series came to be.