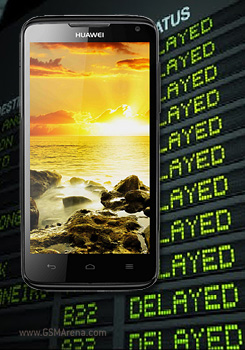 This year's MWC saw some really exciting phones from Huawei - the icing of the cake undoubtedly being the Huawei Ascend D quad. The company's new flagship will use a homebrewed quad-core processor instead of an NVIDIA, TI or Qualcomm sourced chip.
However, sticking to its own chipset isn't the smooth sailing Huawei may have hoped, as the D quad has been delayed due to issues with the manufacturing of the processor. Huawei's vice president Yu Chengdong says that mass production of the phone will only start in August.
Huawei's R&D team has been told to increase its efforts on fixing the issue. Still, it will be at least until August (possibly even later) before the Huawei Ascend D quad will go on sale.
The delay will also affect the D quad XL (which is a D quad with a huge 2500mAh battery), but there's no info on when it will go into mass production.
Thanks to Oliver for the tip!