PocketDroid has uncovered some more dirt on this I9300 that we keep seeing every other day, and the one we're pretty sure by now is not the Galaxy S III.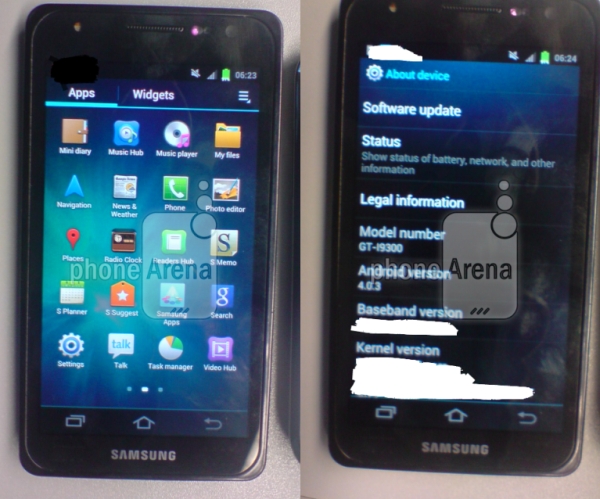 The latest bit of information talks about some of the specs of the device. For starters, the phone is said to have a 4-inch, 1280 x 720 resolution, AMOLED display. No mention of the sub-pixel arrangement has been made but we are willing to bet it's PenTile RGBG.
Not that it would matter, because with a pixel density of a mind-boggling 367 PPI, you're not going to notice any difference at all.
The processor is said to be one of Samsung's Exynos SoC, with a dual-core 1.4GHz CPU and Mali-400 MP GPU. There will be 1GB of RAM and the phone will be running on Android 4.0.3 Ice Cream Sandwich.
That's all there is to know right now. We're sure more info will surface soon as we near the expected launch in May.