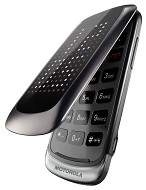 We were almost going to bet that clamshell featurephones are extinct in these parts of the world, but here comes Motorola announcing one. The company just unveiled the Gleam+ - a simple folding handset that should rely on an attractive price to lure in customers.
The Motorola Gleam+ comes with a 2.8" main LCD of WQVGA resolution (400 x 240 pixels) and an external display consisting of 144 LEDs. A modest 2 megapixel fixed focus camera should cater for your photography needs, while Bluetooth 2.1 and USB 2.0 are all the Gleam+ has to offer in terms of connectivity.
The internal memory on the Motorola Gleam+ is just 50MB, but you can expand that by up to 16GB, thanks to the built-in microSD card slot. And FM radio and a 3.5mm audio jack complete the (admittedly short) highlights list for this one.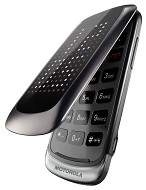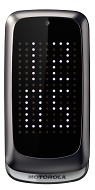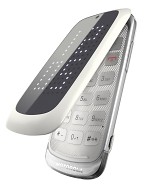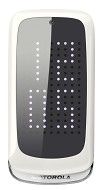 Motorola Gleam+
The Motorola Gleam+ will cost €99 off contract, when it hits the shelves in March. The clamshell will be available in silver and winter white.