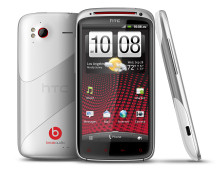 The HTC Sensation already got a white dress and now it's time for the Sensation XE to change from black to white too. The white version is already available in some markets, but now the e-tailer Clove is bringing it to the UK.
The HTC Sensation XE is a souped up version of the regular Sensation and also the first phone to pack Beats audio and the iBeats headset. Clove's site shows the black headset, but we hope that's just the wrong promo image as the white iBeats headset will look better with the white XE.
The headset alone costs a cool £54, so getting it in the box is a pretty sweat deal.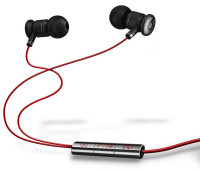 The red "Beats audio" logo and red accents of the black Sensation XE are preserved and look even better on the white version. All the other specs are the same, you can read our review for more details.
Anyway, Clove UK will sell the white HTC Sensation XE for £408 and you can pre-order it right now. The first units are expected to be in stock in the week which starts on February 20.
By the way, there's no price difference between the white and black XE - the black one currently goes for £408 too. We're talking about SIM-free phones in both cases