We know that Samsung is working on a 5-inch 1080p Super AMOLED display for Q1 of this year – it was on a roadmap on its booth. Now DDaily is reporting some more concrete dates – according to industry sources, the display will enter mass production at the Samsung Display plants near the end of this month.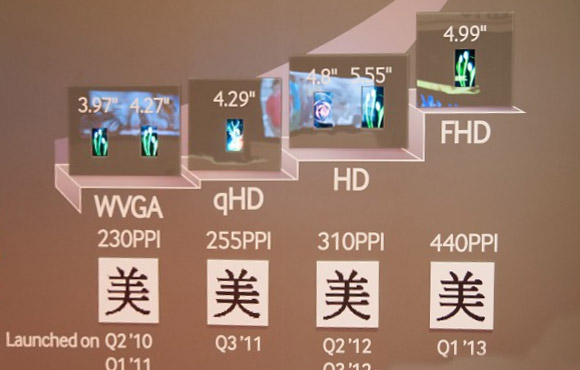 The display units will reach Samsung Electronics in early March – just in time for an April launch of the Samsung Galaxy S III successor. Or maybe they'll manage to produce enough units for a late Marchrelease.
The screen will have 440ppi pixel density and according to DDaily will be manufactured using Samsung's FMM (Fine Metal Mask) method, which points to a PenTile display. Even if that is the case though, we doubt it would matter much at that pixel density.