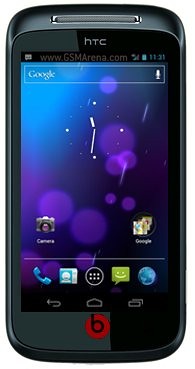 Sources close to HTC have reportedly informed
Pocketlint.com
that HTC will be launching a third HTC One device, named V. The One V will be rocking Rhyme-like specs, namely a single-core 1 GHz processor with 1 gig of RAM, a 5 MP snapper with 720p video capture and Beats Audio branding and possibly goodies in the box. Powering the phone will be Android's latest version - ICS.
The One V is rumored to launch at the MWC in Barcelona this year alongside the One X (previously known as Endeavor) and the One S (possibly the Ville). The One X being a quad-core droid and the One S a dual-core one.
There's also a possibility of HTC launching a fourth device, dubbed the One XL, and while there are no details of any kind, we could venture a guess that it could be a device along the lines of the Sensation XL - sporting a massive screen.
While those are some juicy rumors we can't really confirm any of them yet so stay tuned until MWC 2012 kicks off. We'll be there to cover the story as it unfolds.