CES looks to play host to AT&T's suspected unveiling of the
Samsung Galaxy Note
for the US market. The Pocket Now team have some pretty sharp looking images that could at least demonstrate how the Galaxy Note would look if it joined AT&T's lineup.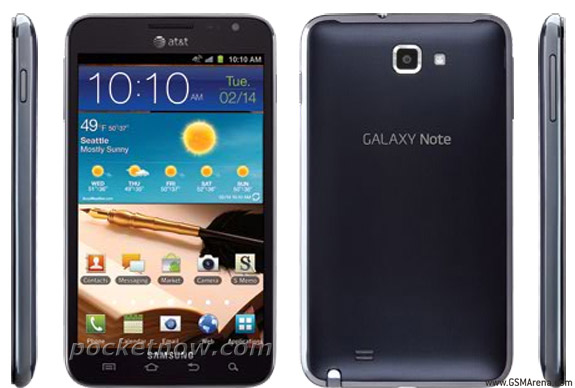 The key difference is expected to be in the layout on the front, especially with their previous flavors of
Galaxy S II
and
Galaxy S II Skyrocket
devices in mind. Both of which follow the more typical four button layout for Android devices, at least over the twin capacitive, single hardware key layout used by the likes of the European
Galaxy S II
.
AT&T's Note is said to utilize a 5.3" Super AMOLED which displays at a healthy 1280x800 pixels, supports Android Gingerbread and offer LTE functionality too. Once CES has kicked off, we can apparently expect to see the SGH-I717 Samsung Galaxy Note by February 14th.