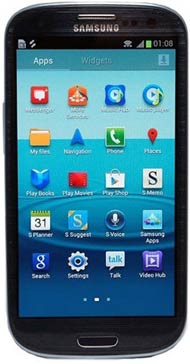 When a black Galaxy S III appeared on Samsung's 2012 Olympics Facebook page, many people, us included, were having doubts about its existence and eventual availability.
UK retailer MobileFun, however, has put everyone's doubt to rest with its pre-order page for the black version of the Galaxy S III. According to it, the smartphone will start selling in four to six weeks' time.
The price of the black Galaxy S III will be the same as on its blue and white versions, which currently sell for £499.95 (for the 16GB variants).
This is the fourth color version of the Samsung Galaxy S III, after the initially available Pebble Blue and Ceramic White, and the AT&T-exclusive Garnet Red, which came out later.
So was the lack of the traditional black color what prevented you from getting the Samsung Galaxy S III? Or do you still prefer one of the other available versions.