RIM will officially launch its new BlackBerry 10 OS and the first smartphones to run it soon (January 30) but the stream of unofficial leaks is turning into a torrent. The latest is a training material intended to teach sales people how to sell the new OS and devices.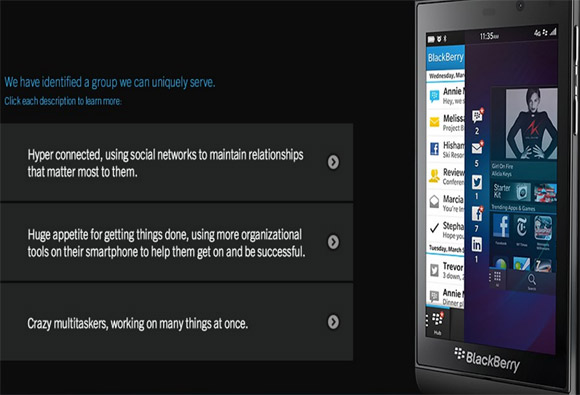 It goes over anything, starting from the touchscreen (with 356ppi pixel density) through the hardware specs (Snapdragon S4 chipset, 1800mAh battery) and software (brand new gesture-based UI and "best in class" HTML5 browser) to the BlackBerry World store (70K apps, 20M songs at launch).
The training material then delves into the various apps and features, what they do and how they're used. For example, there's a Time Shift mode for the camera that snaps photos milliseconds before and after you press the shutter and lets you select the best individual face from each photo (a feature that has become common in high-end Androids).